Grease Trap Cleaning • Restaurants • Convention Centers • Churches • Caterers • Bars
Offering specialized & sanitary cleaning service with a professional image.  We work exclusively with under-sink, in-floor and box-type grease traps inside of a building, so our focus and attention is on your business.
Some things that set us apart:
*  The cleanest service technicians in Central Oregon.
*  We "dress up" when we go to work for you.  Part of our commitment to provide the best in professional service.
*  Experience in working with regulatory agencies throughout Oregon to maintain proper cleaning schedule.
*  No "Special" service times required.
*  You won't be embarrassed to have us seen in your kitchen.
Call or text for appointment/information: 541-420-7562  – Jerry

direct to office: 541-312-4758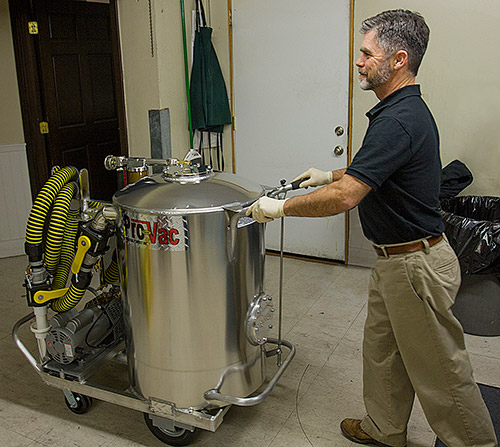 Our Commitment to our Customers
In all aspects of our professional service, we will meet or exceed expectations and those regulations as set by the State of Oregon, Deschutes, Jefferson and Crook Counties and the City Municipalities within, to keep our customers compliant with State, County and City regulations.