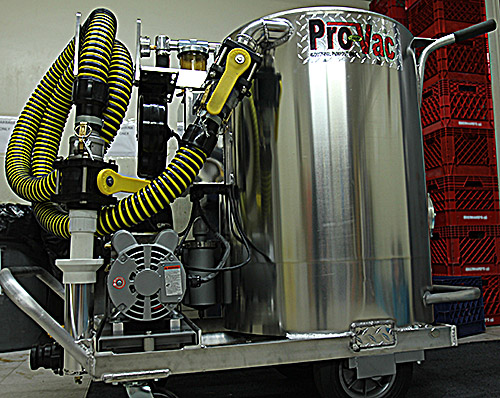 You have a choice of what equipment enters your kitchen.
Every aspect of your business is important; from the front entrance to the back door.  You have an important image that you created to enhance your dining experience for your clientele.  An image of quality, atmosphere and cleanliness.
We present a clean image that you would be pleased to have your customers and clients associate with your establishment.
Environmentally responsible – The Cleaner Greener Choice
Pacific Grease Trap Services is a locally owned – family operated business.
Service, quality and dependability with integrity are what set us apart.
We utilize the highest quality, specialized portable vacuum cart to clean your grease traps. 
Our equipment is compact, efficient, clean and looks like it may belong in a food preparation area.  Since the cart rolls across the floor easily the chances of damaging walls, furniture or floor coverings is greatly reduced.
Also, the cart is easy to keep clean – so it's no dirtier than someone walking into the building.  Consequently there is no dragging of soiled materials from one jobsite to another, helping to maintain our 'environmental cleanliness'.
Call us at 541-312-4758 to schedule an appointment to give you a bid on keeping your grease traps clean and in compliance.